Kelti (Celts)
Kelti will be screened with German-language closed captions (subtitles for deaf and hard-of-hearing people)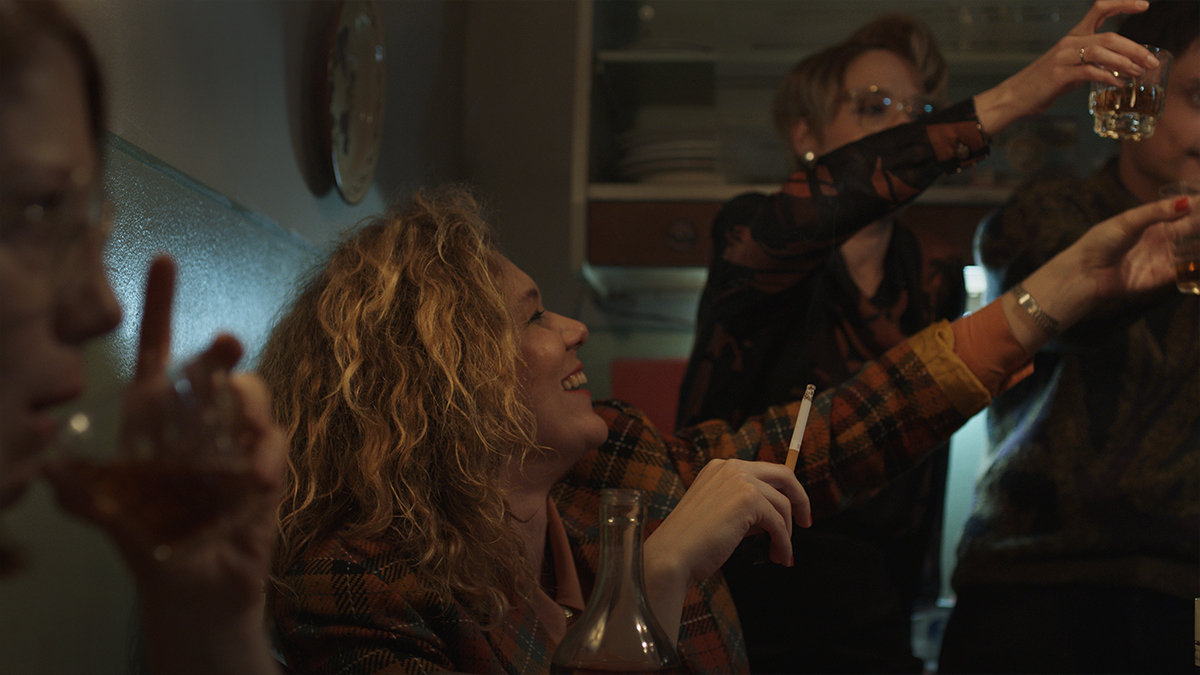 In Belgrade 1993, Marijana throws a costume party for her daughter's 8th birthday, with family and fellow parents attending. Grabbing the rare opportunity when their children are kept entertained in the other room, the parents open a few bottles in the kitchen and enjoy their reunion. Marijana suddenly realizes that she longs for more than a bunch of drunken guests and an inattentive husband, so she sets out to discover the thrills the night has to offer. She sneaks out of the house strolling around the empty streets, seeking genuine experiences instead of mere substitutes. While she reaches an orgasm and smokes a cigarette with a stranger, the party slowly disperses, just like Yugoslavia, the country Marijana and her friends were all born in.
Get ready for a drink, because KELTI is one hell of a party: a smashingly fun story and a fabulously audacious feature length debut by Milica Tomović. It is not often you see a film that touches on so many topics, but KELTI manages to bring them all masterfully together: The 90s, a large family of amazingly rich characters, a group of friends with different sexual preferences, plus masturbation, jealousy and intense political discussions. It is an experience and an enormous joy to bring you this special centerpiece for our 15th anniversary.
XPOSED is excited to welcome filmmaker Milica Tomović and music composer Anna Bjørk for a Q&A after the screening.