A miscellany of desires, interactions and caresses move to the rhythm of heartbeats, dancing mysterious melodies. Personal stories and tributes to our ancestors are beautifully presented in natural landscapes, intimate spaces or cemeteries. A series of colorful and experimental shorts shift from light to dark and back again. Sweat, fluids and glitter splash from the screen, fantasies become real.
Length: 80 min
The Glamorous Boys of Tang
In artist Su Hui-yu's signature style, a moody slow-motion pan captures a wild, glitter-scattered, blood-splattered orgy during the Tang dynasty. The film is an invocation of scenes from 1985 Taiwanese cult film "Tang Chao Chi Li Nan" that only existed in the screenplay, unfilmed until now due to what can only be imagined as budgetary restrictions and censorship pressures during the Martial Law era. Presented without narrative context, the orgiastic murder scene plays out like an unsettling nightmare.
Content note: graphic violence.



Performance, Experimental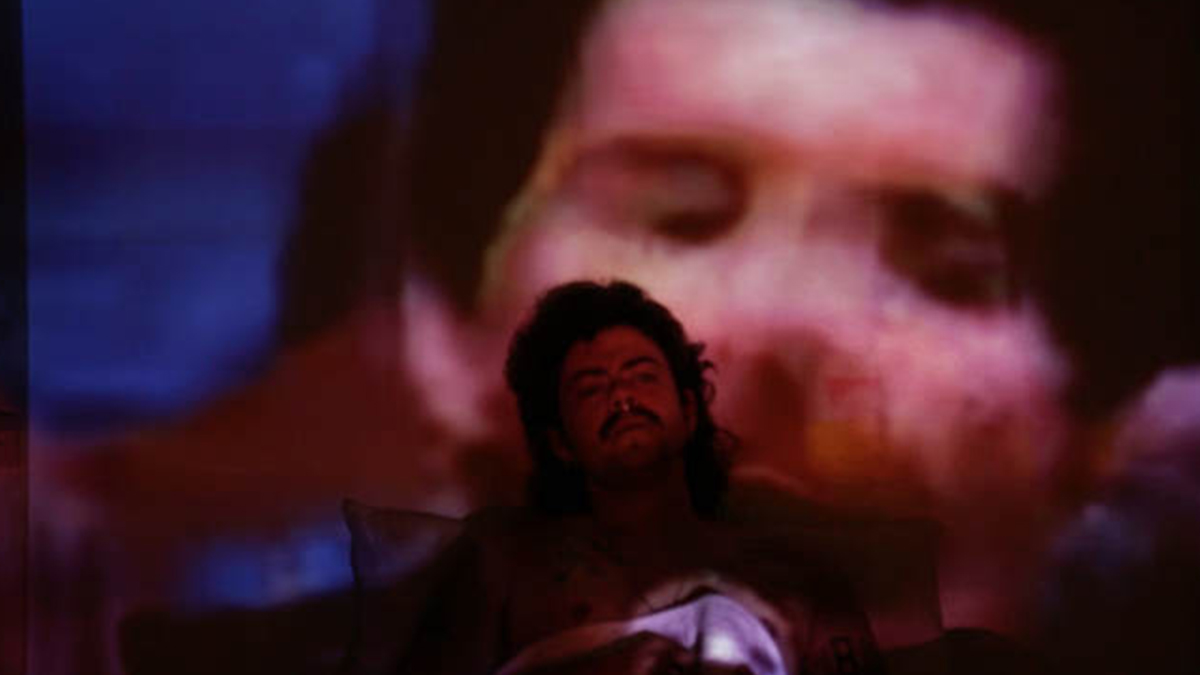 From above and below ground, a man named Eddie describes flood lines, levees and trivial histories of the crumbling infrastructure of Memphis, TN. In this same city, the filmmaker, a recent transsexual transplant, watches war films and contemplates masculine connectivity as he attempts to integrate into the American South. He posts a Craigslist ad asking men to masturbate on-camera with their firearms. He receives a single response from a man who's name is also Eddie.
Content note: graphic violence.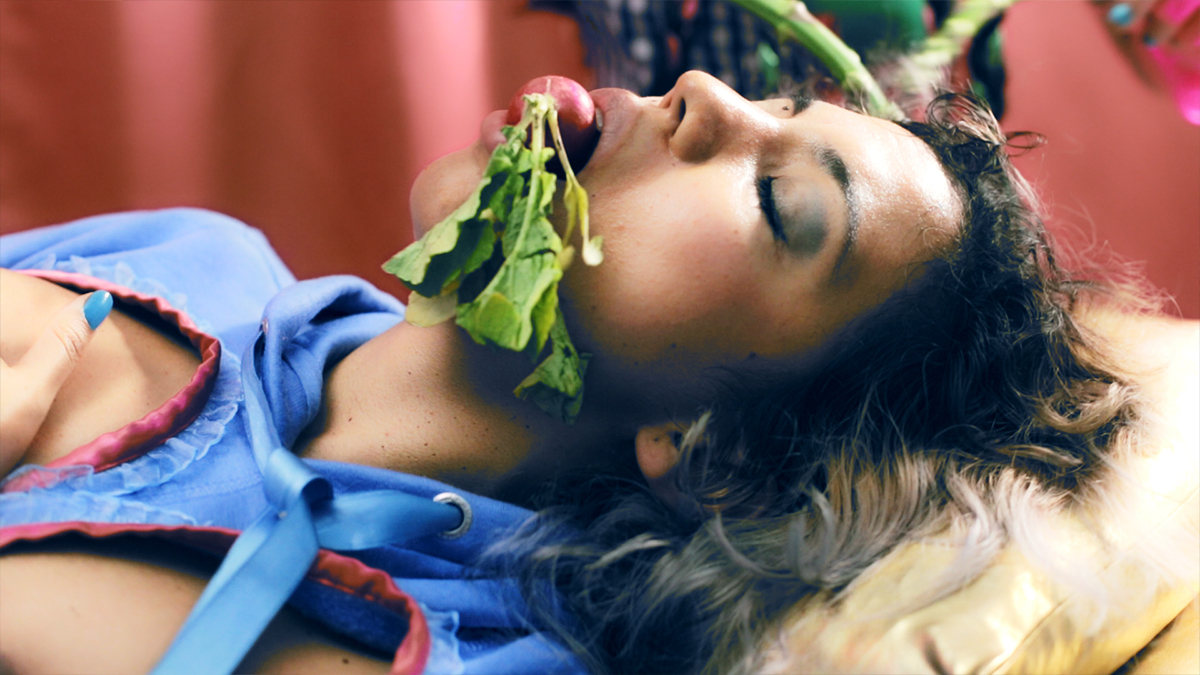 Lina's dinner party is a wash-out when all of her friends let her down. As she clears the food away, she notices a mysterious advert on the side of a cosmetic bottle and decides to investigate. The evening takes an unexpected turn when she is led into a surreal scene of self-indulgence.

by Cochon de Cauchemar, Torri Lisek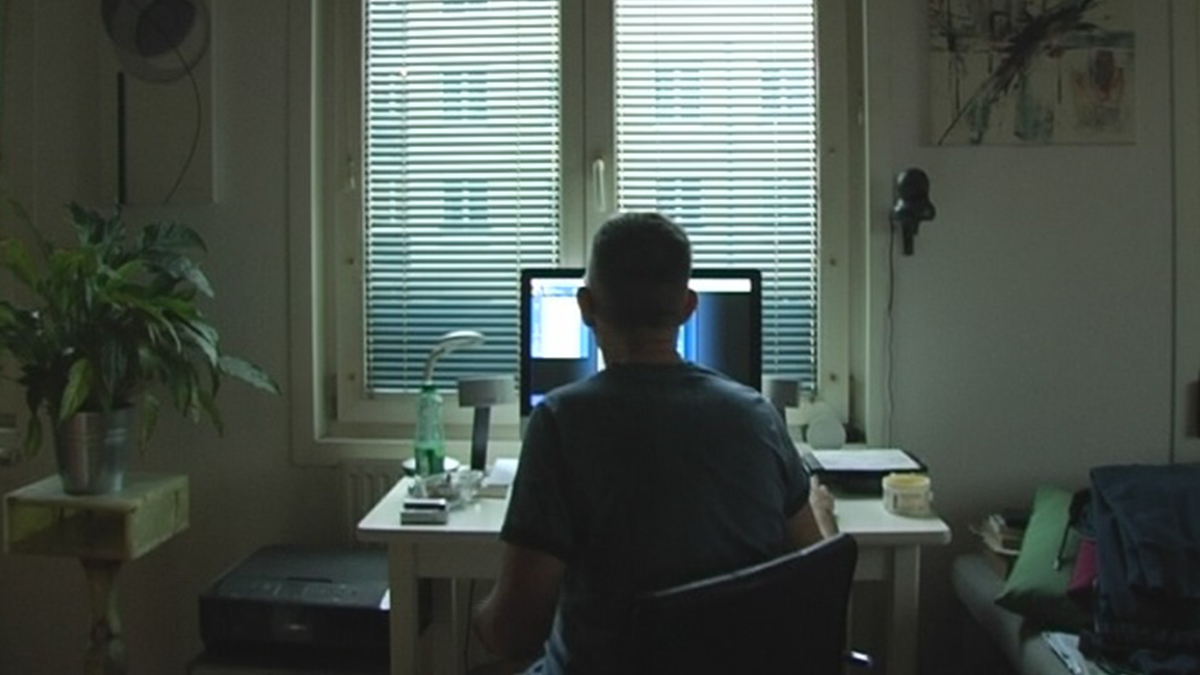 The Viennese wanker wanks all day. While waiting for his inseminators, he tells about his sexual fantasies and his honour of being the biggest cum-whore of Vienna. When the doorbell rings, the wanker doesn't open.
Jan Soldat will be present for a Q&A after the screening.

German
(English subtitles)


Tribute re-imagines the idea of a lesbian cruising ground in London, in direct response to Annette Kennerley's "Sex Lies Religion" (1993). At a time when physical spaces for dykes to freely express their sexuality in London is scarce, Tribute is a materialisation of this fantasy space in film form, enacted in the same historic cruising ground – Abney Park Cemetery in Stoke Newington – where Kennerley shot her film decades before.







Performance, Experimental