This series of touching short films reflects through a variety of personal approaches, about the construction, structure and intervention of spaces. Being inside or outside, the accessibility or inaccessibilty to physical places and emotional ones. Streets, workplaces, hospitals, places of transit and encounters: what behavior is expected in each place? Which people can access each of them and who looks from one side and who from the other?
Length: 89 min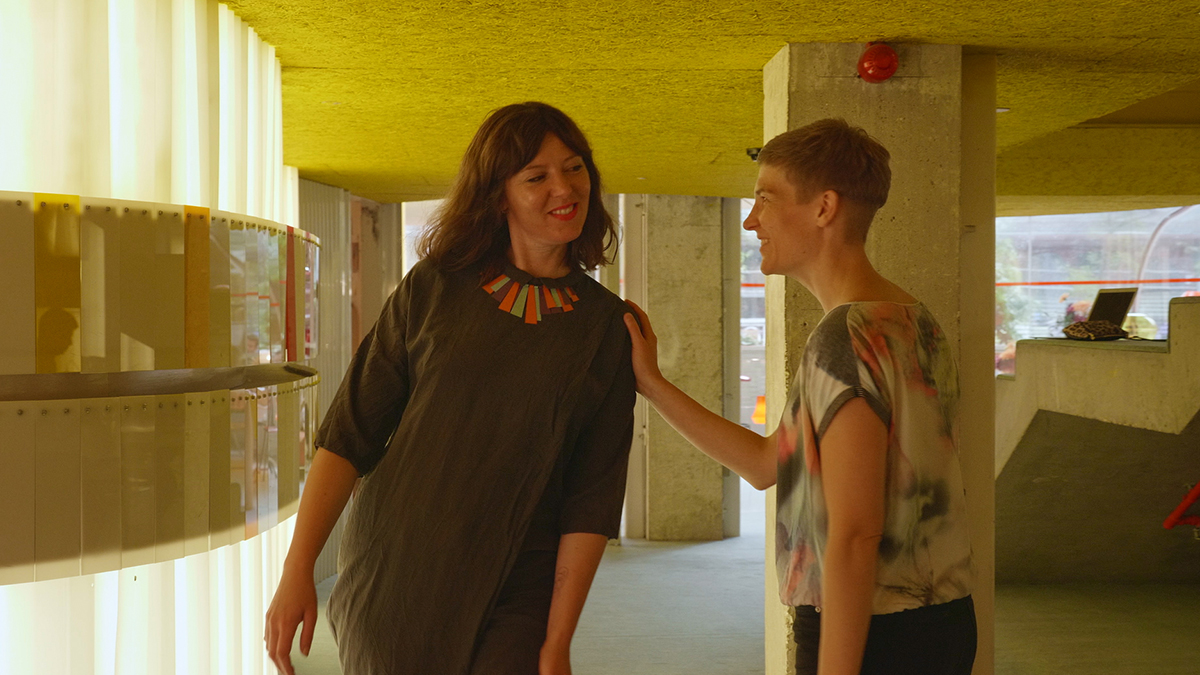 The Stroker is based on Takala's two week-long intervention at Second Home, a trendy East London coworking space for young entrepreneurs and startups. During the intervention Takala posed as a wellness consultant named Nina Nieminen, the founder of cutting-edge company Personnel Touch who were allegedly employed by Second Home to provide touching services in the workplace.



An essay film that confronts questions of accessibility through an attempt to record my open-heart surgery. The film follows me, as I prepare for the surgery: watching medical imaging of my body with friends, revisiting a former lover, preparing for my mom to come to New York, documenting my family's arrival, and ultimately being admitted to the hospital.
Alongside this footage, the film's narration considers the relationship between showing and telling; various dimensions of access; and how access is frequently considered only after the threat of liability, in the context of both filmmaking and disability. The film prioritizes access as a precondition of the film itself; audio description and open captioning are inseparable aspects of the film.



A sparse room, a xerox machine. Leather, metal, fur. A place where you don't sit at a square table with flowers and a salt shaker, but where you explore all dimensions of the space. Unwielding forms. Between 1981 and 1996, the lesbian-run "Pelze Multimedia" in West Berlin was a beloved and notorious venue for experimental art and music, for sex parties, bar nights and avant-garde fashion shows staged on a scaffolding. Interviews with three of the showrunners are intertwined with carefully staged private archive materials. SUBJECT SPACES explores the memory of a subculture, the question of feminist heritage and an esthetic practice that stood in stark contrast to large parts of the women's movement at the time.
Katharina Voß will be present for a Q&A after the screening.

German
(English subtitles)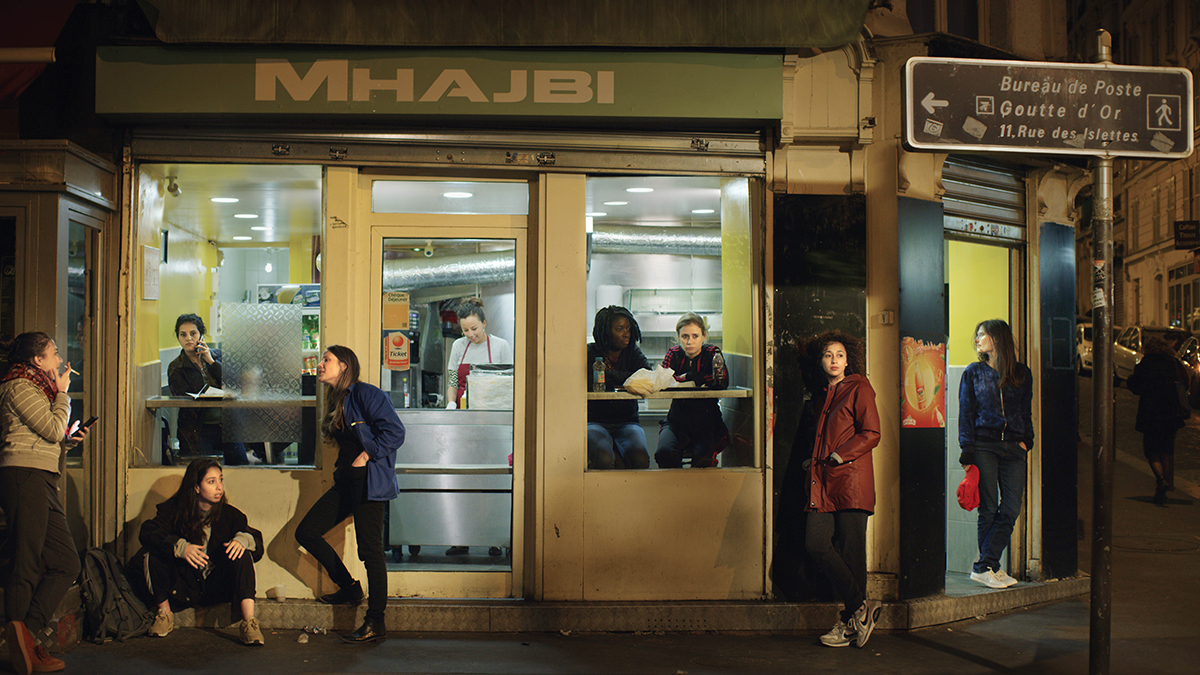 BARBÈS-mhajbi. Work produced by l'Institut des Cultures d'Islam with the support of Emerige Mécénat – Winning project from 'Embellir Paris'. © Randa Maroufi
Women «intruders» occupy – the time of a mise en scène – the public space. They take on the same gestures, the same postures, as those of the men in such places: they play cards or watch a football match, without minding the passage of time. They occupy the terraces, expose themselves in the strangeness of a public space of exclusion – that of gender.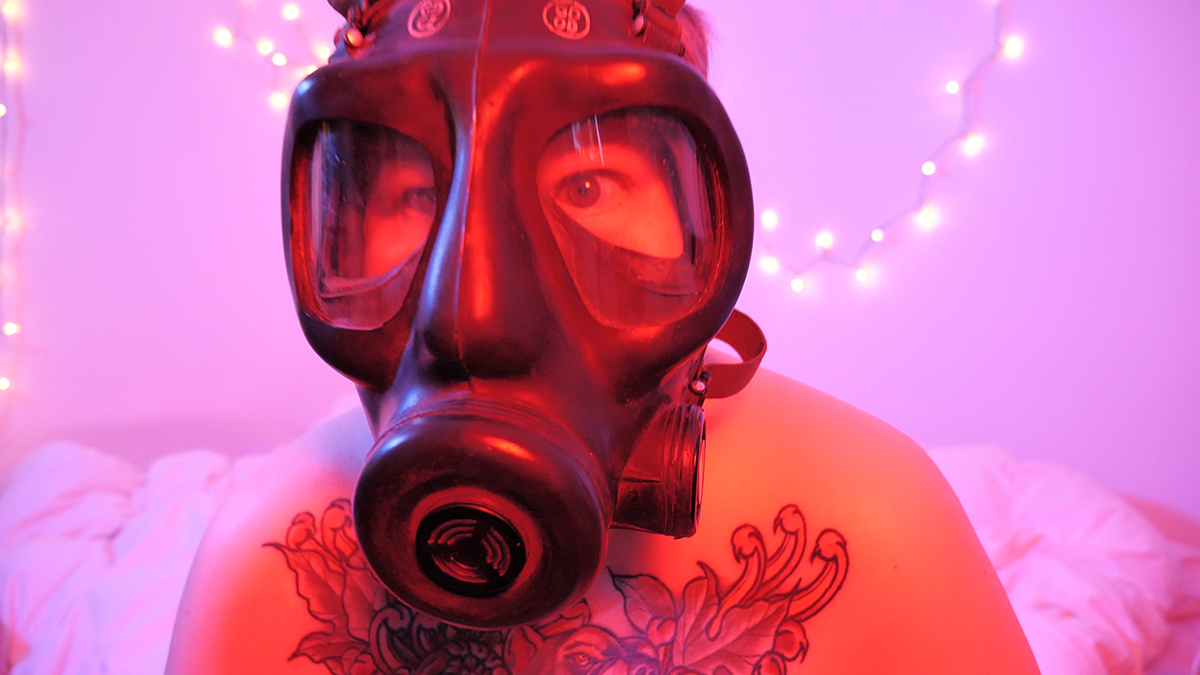 Grappling with a latent gas mask fetish, Cuthand muses on art world political controversies, toxic emissions from the petrochemical industry, and complicity in repression and pollution as an artist enmeshed in an art and film industry propped up by dirty funders.
We will hold an online film talk with Thirza Cuthand (short films Extractions in Shorts 3: From Ancestors to Visions; Less Lethal Fetishes in this programme as well as Reclamation in Shorts 4: Landscapes of Empowerment) and Bettina Blanc Panther ("I am a Believer" in Shorts 4: Landscapes of Empowerment) on the topic of nature-society relations on Sunday, August 15th at 5pm.




Documentary, Experimental

Portuguese
(English subtitles)


Documentary, Experimental